Success

MW

Interim Finance

delivers success in independent interim financial support
MW Interim Finance has successfully delivered both strategic and operational projects for clients in a number of different industries and sectors in the UK and internationally, achieving the desired outcome for the directors and shareholders of client companies.
Case studies
Click on a company logo below for the case study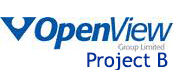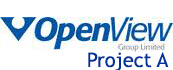 Testimonials
Bifold Group Limited – industrial engineering products
Neil McArthur, Group CFO, commented; – "Martin worked on a sensitive and complex assignment and successfully delivered over and above the objectives set. With wide ranging experience Martin is a respected professional, with skills as an advisor and mentor, in whom I have the utmost confidence and would recommend to any business."
OpenView Group – electronic security solutions
Mark Ingleson, Managing Director and shareholder of OpenView Group commented, "Martin Walby was initially engaged to undertake a forensic review of the accounting systems and controls, implement a centralised re-structuring of the finance function and significantly improve the cash management and forecasting of the OpenView group. The directors were impressed with Martin's ability to quickly understand the business and its commercial operations, instigating and implementing new requirements and over delivered on the objectives set. Subsequently, following a strategic decision to converge the trading operations of OpenView, Martin was retained to manage the whole project to its successful conclusion liaising with our legal and professional advisors".
Courts (St Lucia) Limited / Courts International Group – consumer goods
Courts OECS Regional Director, Malcolm Burns, stated: "We were very happy with the job that Martin Walby performed for us and we continue to benefit from the strong foundation he laid for the development of the Courts OECS Finance and Accounts Department that is progressively evolving".
Templar Company Plc – publishing
The non-executive Chairman of Templar, Michael Freedman, "complimented MW Interim Finance on the speed with which they had integrated into the Company and the quiet efficiency with which the strategy was implemented"
Other Successes
Stage Technologies Limited – engineering solutions for entertainment industry